If you want an easy way to provide your party or event guests with great food, get in contact with the Hog Roast Warwick team. We have years of experience and have provided catering for all kinds of events, so will definitely look after you and your guests. Just relax and let us do all of the hard work.
The food we provide is of the highest quality, and there are plenty of different menus available. Our chefs and back room staff are all professionals with years of experience, so we know how to make sure you impress all of your friends, family and guests.
A Hog Roast for Every Special Event or Occasion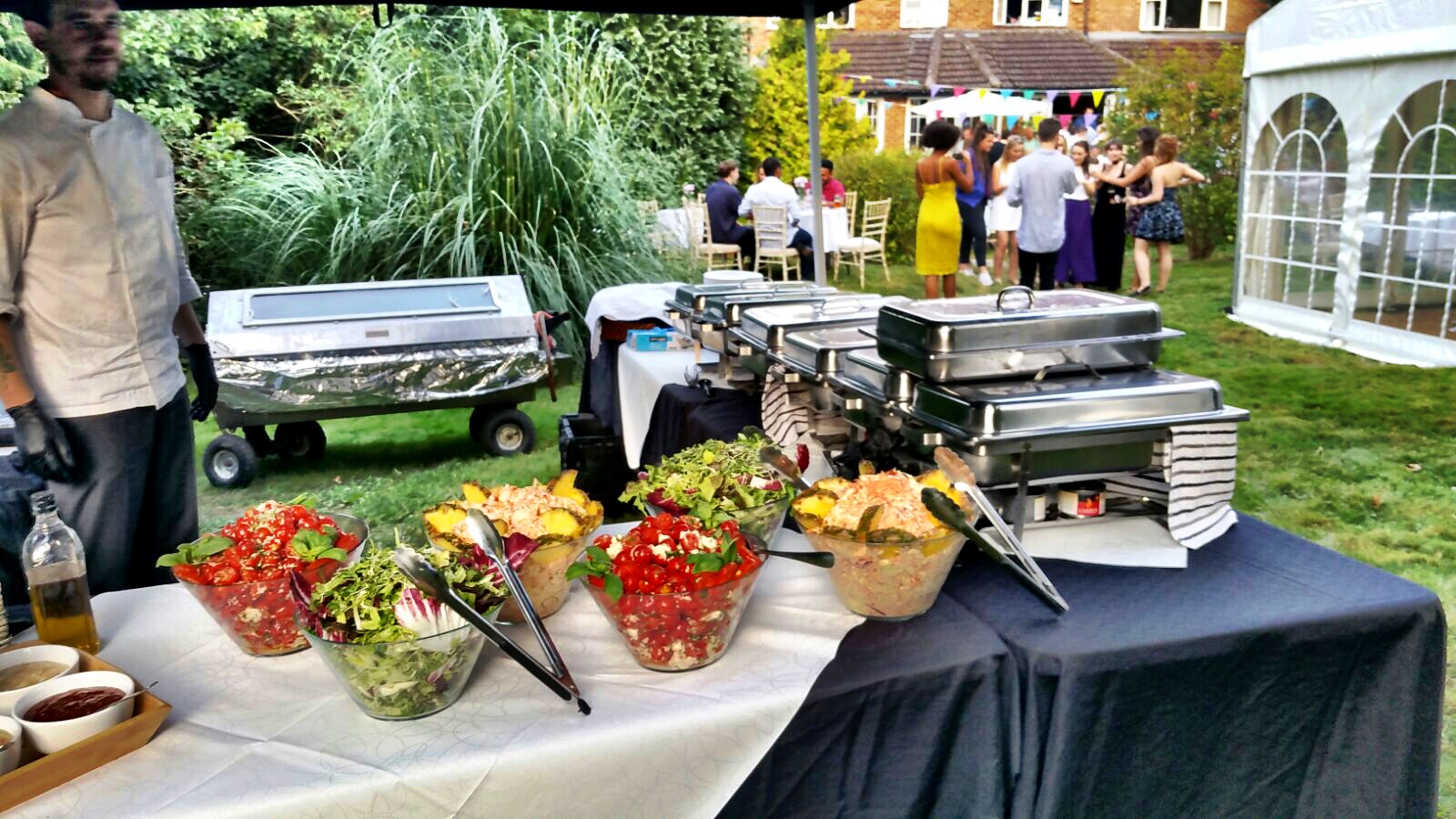 All of the ingredients we use are of the finest quality and the majority are sourced in the local area. Our professional team will arrive at your event location early to ensure that all of the food is ready on time and is served at the optimum temperature.
We bring everything needed to serve the food, including high quality plastic plates and cutlery. This means that once your guests finish eating clean up is fast and easy. We also provide tables for the buffet food.
How much you spend and which foods you provide your guests is entirely up to you. We will show you our menus and let you choose the best options for your guests. You can choose luxury, themed or cuisine specific platters, which will complement the barbecued and roasted meats we will cook for you at your event location.
Hire a Professional Hog Roast Machine from Us
Cooking your own party or event food is also an option. We will provide you with a professional quality hog roast machine and show you how to use it. In no time, you will be serving succulent meat to your guests that they know you cooked yourself. You will be sure to impress everyone with your culinary skills.
A full party menu costs from £250, which you can order from Hog Roast Warwick online or over the phone. Contact us today to discuss your options and arrange the perfect feast for your special family or corporate event.