If you want an easy way to provide your party or event guests with great food, get in contact with the Hog Roast Warwick team. We have years of experience and have provided catering for all kinds of events, so will definitely look after you and your guests. Just relax and let us do all of the hard work. Whether you want to tuck into some hearty hog roast sandwiches or you want a full gourmet meal that pulls out all the stops, Hog Roast Warwick have the vision and versatility to make it happen.
When planning a company event, you always want to make a big impact and we can help you with bespoke menus. Our professional catering services will ensure all guests leave fully satisfied. We always want to reflect you business's great taste with attractive and delicious option suitable for all events e.g. business meetings, staff treat days and training days.
Hog Roast Warwick selects the freshest ingredients, while keeping it simple and producing a quality dish that you and your guests will enjoy over and over again. You'll always make a big impact with a hog roast centrepiece.
A Hog Roast for Every Special Event or Occasion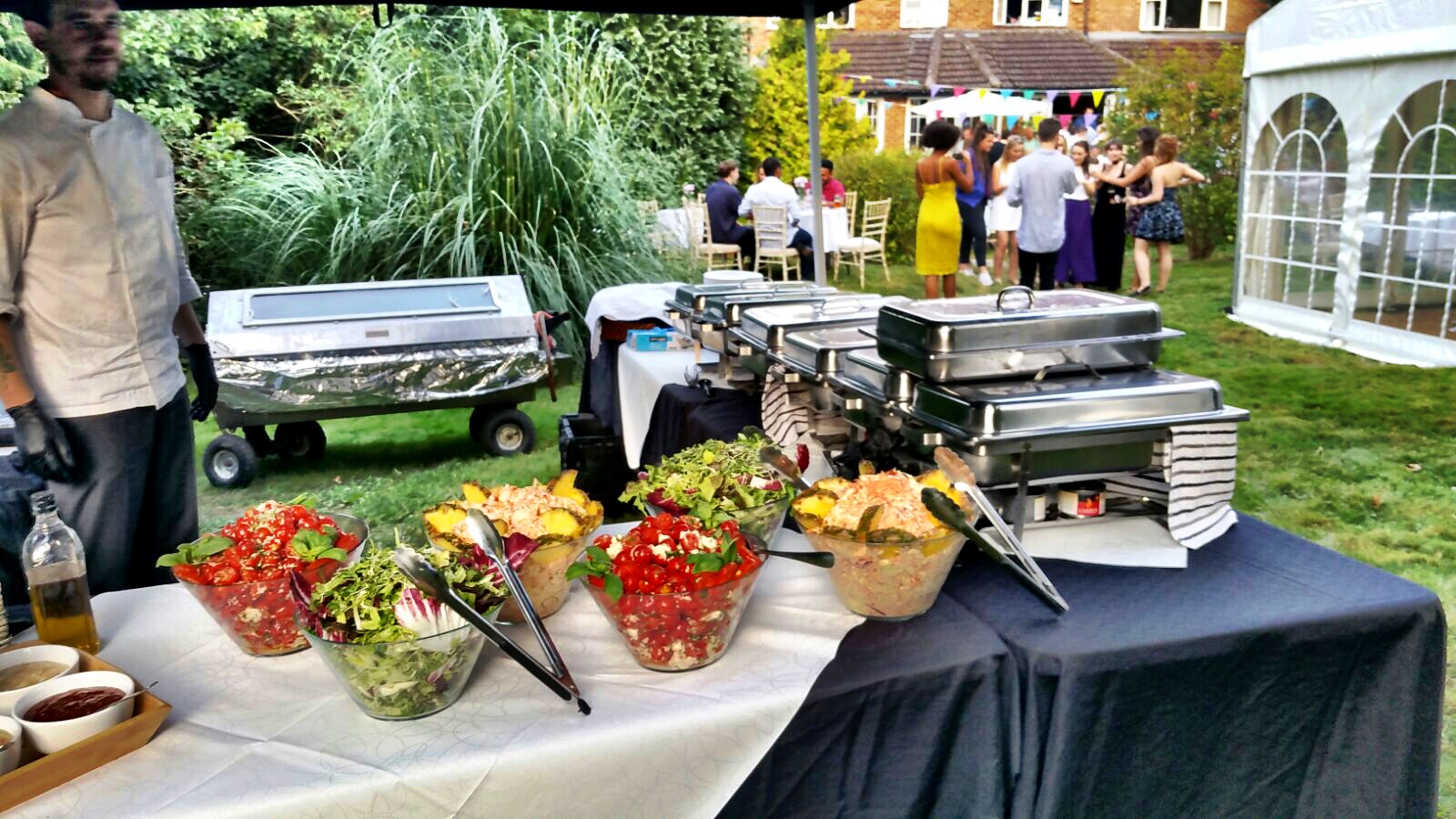 You too can offer this traditional aspect to an event of your own, no matter what the occasion may be; weddings, parties, christenings and more, we have a rich history of catering for a really diverse range of occasions! Hog Roast Warwick would be delighted to treat your guests to this traditional culinary delight at your very special Warwick event!
Focus on making memories at your wedding and not worrying about the catering. Over the 26 years of experience we have prepared extravagant menus for numerous weddings, big and small! Impress your guests with canapes on arrival and leaving with the lasting taste of amazing homemade dessert.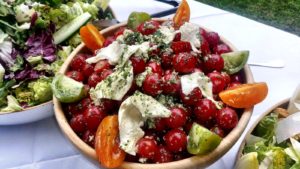 If you have an event soon, delight your guests with a different style of catering. Contact Hog Roast Warwick today and make sure that your next celebration, wedding or corporate event is extraordinary and memorable.
Learn More About Warwick
In the heart of the vast county of Warwickshire you will find its delightful county town of Warwick. This incredible, postcard worthy town is a tourist's dream due to its spectacular castle and the rich array of buildings from centuries gone by. This is a town with a real diverse range of attractions and offerings. Some of the of the most beautiful Tudor buildings have been transformed into a modern array of independent businesses and shops which is a delightful way of bringing these magnificent buildings into the 21st century.
One of the most amazing locations in Warwick is the ancient street of Smith Street; the oldest street in Warwick which first opened in the 15th century remains one of the busiest yet unique shopping areas in the town. Finally, the castle itself sits majestically looking over the town and is full of medieval history. Visitors can explore the castle grounds, authentic jousting shows and a small insight into the delicacy and cuisine that the previous residents of the castle may have dined on.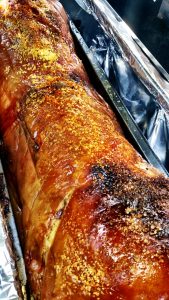 Now, perhaps we are a little biased but here at Hog Roast Warwick we can't help but to imagine that the regal residents and visitors to the majestic Warwick Castle may well have dined on a delicious, royal worthy feast of spit roasted meats. Throughout history, it is well cited and respected that the culinary method of spit roasting has been used as a slow cooking method even throughout the prehistoric era.
Although we suspect back then that the range of meats offered was perhaps a little more exotic! We love the thought of the magnificent dining hall of Warwick Castle full of some of the most prestigious and important people of the time attending an important event where they were treated to the magnificent meal of spit roasted meat.
Hire a Professional Hog Roast Machine from Us
Cooking your own party or event food is also an option. We will provide you with a professional quality hog roast machine and show you how to use it. In no time, you will be serving succulent meat to your guests that they know you cooked yourself. You will be sure to impress everyone with your culinary skills.
You can order from Hog Roast Warwick online or over the phone. Contact us today to discuss your options and arrange the perfect feast for your special family or corporate event.